Having a home office can be a great way to stay productive, and for many people it's indispensable. However, your working environment can make the difference between productivity and procrastination. With proper consideration and great choices of office furniture, your home office can be the best place to get work done – be it work you've taken home from the office, the start of your novel, or the start of a new career entirely.
Choosing what room to use for your home office is the first step. You want somewhere with lots of natural light and where you can be as isolated from the rest of the house as possible. Giving your office its own room is by far best for productivity, but designating an area of your living room with dividing screens can work well too. Never use your bedroom, if at all possible, as it will interfere with both your sleeping habits and your working habits – studies have shown again and again that it's best to leave your bedroom a place for sleep and relaxation, with as few distractions as possible from that goal.
The next step is to pick the right desk for you. Smaller spaces can take advantage of secretary-style office desks, which have plenty of vertical room for storage and organization. Those with a larger space and a taste for luxury can get an executive desk, which has plenty of surface room for organization. Of course, if most of your work is on the computer and you don't need much storage, a computer desk can be a fine choice. It's all about your needs and the size of your office room.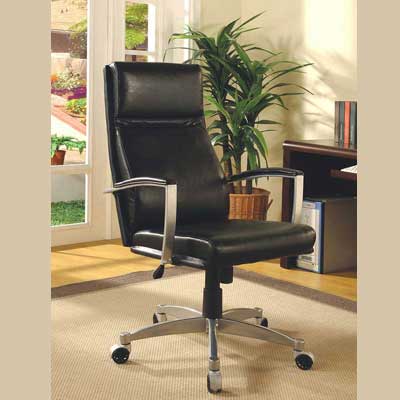 Once you have your desk in mind, choosing an office chair comes next. Obviously, comfort should be the first priority for a home office, but style is important too. Leather is attractive and leather chairs are often very comfortable once they warm to body temperature, but can be more difficult to maintain. Mesh is sturdy and durable, and very breathable, but often lacks the cushioning of other types of furniture. Fabric chairs can often be the best option for a home office with their sturdy comfort, but still might not be quite as padded. It's important to try out potential chairs yourself if possible and work out what works best for you.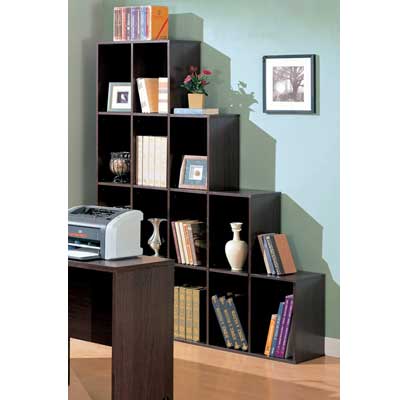 Once you have the basics, it's a matter of decorating and adding extras. Of course, bookshelves and filing cabinets are both great choices, letting you store reference material and giving your room an even more professional appearance. It's best to avoid too many distractions, but some paintings can add a relaxing touch to the room. It's all a matter of personal taste.
With your perfect, personalized home office, you can work in comfort and work productively from home. You might find it difficult to go back to your normal office after, though!