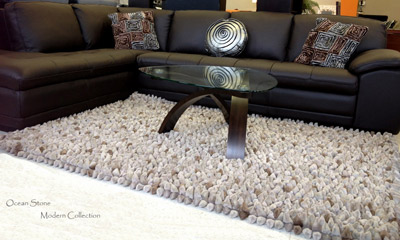 The right rug can be both a wonderful style accent for your home and a wonderful way to keep warm. Modern rug designs offer a variety of styles, patterns, and colors to allow you to choose what will fit best in your home or apartment. Of course, there are some considerations to take into mind when shopping for the perfect rug.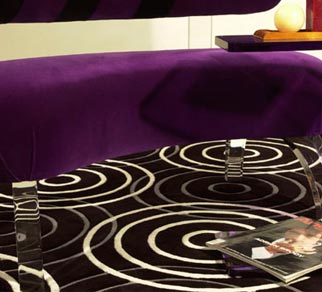 Color and pattern are probably the most important. A more subdued rug can contribute a subtle impression to the room, warming or cooling it slightly, but it might be lost if you have more vibrantly colored or patterned furniture around it. Meanwhile, a brightly colored rug or one with complex, eye-catching patterns might drown out the rest of the room. The exact patterns and colors can give off different impressions – darker, more ornate rugs tend to feel more traditional, while a less saturated rug with more geometric patterns might contribute to a more modern feel. The key point is for your rug to contribute to your room's furniture without overpowering it or being overpowered by it.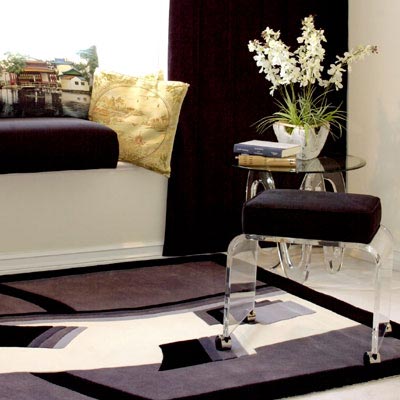 Shape and material can also make a difference, of course. A round rug often gives a hint of mod design to a room, for example, especially if vividly colored. A rug made with deeper material might be more comfortable and more warming, but might need furniture that stands out more with it to keep it from being too visually distracting. The choice will depend on your room's shape, as well – circular rugs might not work as well in some rooms as others.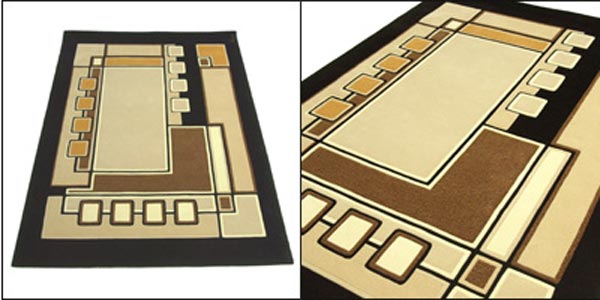 Size is, of course, always important. A rug that sticks out too far beyond the furniture placed on it looks awkward, but so does a rug that is much too small. The size of your rug can determine the arrangement of other furniture, dictating how your room appears – a living room with furniture spread too far over a rug that's too large might seem too cold, but a cramped situation might give a messy impression. It might be best to measure your current furniture groupings and determine the right rug size by how much room your couches and chairs need.
Rugs are a wonderful choice for designing, as they take up no real space but add a warmer and more comfortable impression to any room. If chosen well, they can tie a room together visually, delineating spaces and complimenting your furniture perfectly. Just choose what works visually with your room and it's sure to look great.